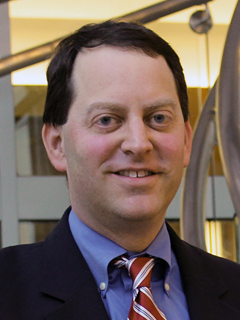 Dr. Leff's background is in child clinical psychology, and he has broad training and expertise in intervention research, mixed methods, and in leading a range of federally funded research initiatives. His research goal is to use community-based participatory research (CBPR) to develop and validate school-based aggression and bullying intervention programs and assessment tools for urban minority youth.
Dr. Leff is a psychologist who serves as a co-director of the Center for Violence Prevention at Children's Hospital of Philadelphia. He is a nationally recognized leader in aggression and bullying prevention programming, relational aggression, and the CBPR process, which works with community stakeholders to integrate their perspectives into best practice programming.
His research has involved developing and validating a number of aggression interventions for minority youth attending urban schools, including playground- and lunchroom-based applications, small group interventions for relationally aggressive girls within the schools (Friend to Friend), universal prevention programs for third- through fifth-grade students delivered within the classroom (PRAISE), universal prevention programs for urban adolescents within community-based after-school settings, and a brief multi-media bullying prevention experience for middle school students (Free2B). A range of different outcome assessment tools have also been developed through this same partnership-based research process and validated across samples.
His notable career accomplishments include:
PI on six prior National Institutes of Health (NIH) grants, including two school-based clinical trials
Developer of the first effective relational aggression intervention for minority youth in urban school settings (Friend to Friend)
Presentation on "The Need for Evidence-Based Bullying Prevention Programs" to the Congressional Anti-Bullying Caucus in 2014
Congressional briefing on bullying prevention in 2015
International Safety Media Award for Free2B Anti-Bullying Program, presented at the 12th World Conference in Injury Prevention and Safety Promotion in 2016
Feature on Good Morning America in 2017 for the Violence Prevention Initiative's bullying prevention effort being recognized as a beneficial and impactful program serving the local community
BA, Duke University (Psychology and Religion), 1989
MA, University of North Carolina, Chapel Hill (Clinical Psychology), 1992
PhD, University of North Carolina, Chapel Hill (Clinical Psychology), 1996
Fellowship, Children's Hospital of Philadelphia (Clinical/Pediatric Psychology), 1998
Co-Director, Center for Violence Prevention
Co-Director, Health and Behavior Research Affinity Group
Research Training Director, Leadership Education in Neurodevelopmental Disabilities (LEND)
Professor of Clinical Psychology in Pediatrics and Psychiatry
Bullying Research Network (BRNET), 2009-
Community Service Award, Peace Islands Institute (for Violence Prevention Initiative), 2014
International Safety Media Award for Free2B Anti-Bullying Program, 2016
Jackson Healthcare Program of Excellence Award (in recognition of the Violence Prevention Initiative's innovative approach to impacting lives in our community), 2017
Good Morning America recognized the Violence Prevention Initiative and its school-based bullying prevention programs as a beneficial and impactful program serving the local community, 2017